October 2021
Sun
Mon
Tue
Wed
Thu
Fri
Sat

1

2

3

4

5

6

7

8

9

10

11

12

13

14

15

16

17

18

19

20

21

22

23

24

25

26

27

28

29

30

31

Calendar
Recruitment Status
Classes
| | | |
| --- | --- | --- |
| | Death Knight | Closed |
| | Druid | Closed |
| | Hunter | Open |
| | Mage | Open |
| | Paladin | Closed |
| | Priest | Open |
| | Rogue | Open |
| | Shaman | Closed |
| | Warlock | Closed |
| | Warrior | Open |
Roles
| | | |
| --- | --- | --- |
| | Tanks | Open |
| | Healers | Open |
| | Melee DPS | Closed |
| | Ranged DPS | Closed |
Some Basic Guild Bank Rules (Subject to Change)
April 3rd 2010, 5:17 pm by Allietala
1. Please do not put gray colored items in guild bank they are junk just vendor sell them.

2. Items in guild bank are for use by guild members ONLY. There will be no drawing out of items for you to use on an Alt unless that Alt is also in the guild.

3. Guild bank items are not to be sold on AH period this is not open to discussion. If items need to be sold because of bank filling up then that …

[ Full reading ]
Comments: 0
WARNING!
March 20th 2010, 12:02 am by Kaeynesh
I just received an email that looked like it was from Blizzard saying that it was a final warning in an investigation into selling my WoW account (which I'm not doing). It says to reply to the email using the template given. They ask for your full name, account name, password, and a few other things. DO NOT REPLY TO THIS EMAIL!! A Blizzard employee will NEVER ask for your account

[ Full reading ]
Comments: 0
Core raid group 2 aka G2 READ!!!
March 12th 2010, 10:44 pm by Ancksunamu
Ok so me and Toerott are incharge of G2 if you have not been invited we are starting our first raid on Tuesday for Ony 25 or 10 depending on how many are online and how many want to come. If you were invited you have your instructions, if not be on by 7:45 pm on Tuesday server time have flasks, food, drinks, reagents, and whatever else you need and be ready to be invited. If we do not at least …

[ Full reading ]
Comments: 4
GRATS TO OUR FIRST ICC 25!
March 15th 2010, 1:12 pm by HeraGM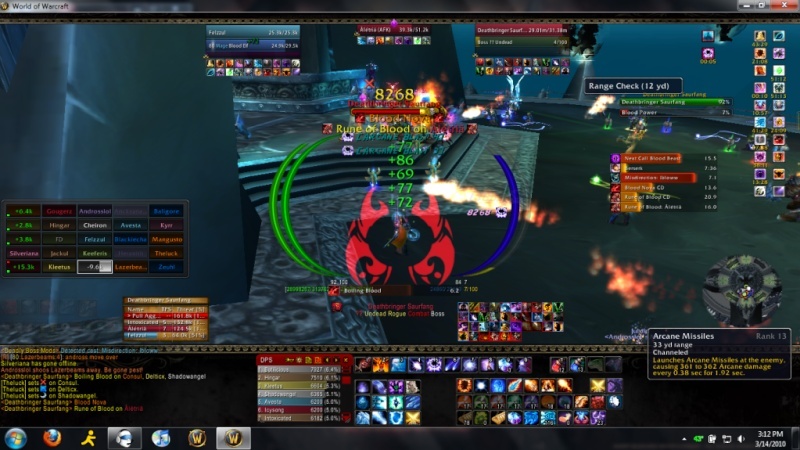 Comments: 0
WOOT!SAURFANG DIES AGAIN!
March 8th 2010, 5:04 am by HeraGM
yes it was rough at first but we finished the first wing with only 3 wipes on first boss! saurfang took a couple resets but definate progress is shown we will continue onto plagueworks monday the 8th at 9pm XD nice work guys.


Comments: 72
GRATS TO OUR ICC PROGRESSION
March 13th 2010, 4:49 am by HeraGM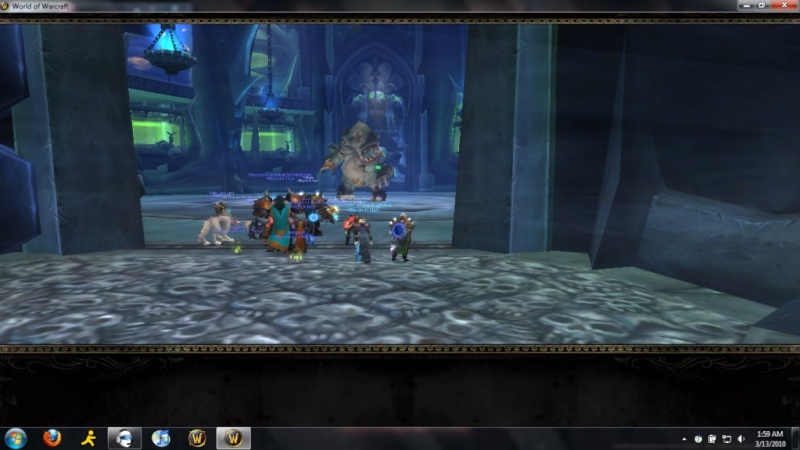 https://i.servimg.com/u/f68/14/98/16/79/rotfac11.jpg
Comments: 0
Welcome to the Forum.
February 12th 2010, 6:41 pm by Arectaris
I figure it's about time we have some means of offline communication and such that's easily accessible. It's still somewhat in the works, as I've not yet worked out all the kinks, but I think it's modified enough for basic use at least.
My favorite thing is the calendar, haha. (check itttt!!)

What do you think?


Comments: 11
NEW WEBSITE?
March 10th 2010, 4:33 pm by Anonymous
I changed the way the guild website looks. Yay or neigh? XD I can change it back if no one likes it. But I thought it was a little too plain.
Comments: 9
[ 2/21-27/2010 ] This Week in Blaze
February 27th 2010, 4:33 pm by Arectaris
Saurfang Bites the Dust~
Another wholehearted congratulations to our ICC10 man team! In just our second week in ICC, after wiping out the first three encounters with a bit of work (and some lolz as three of us fell off the gunship), we finally downed Saurfang with finesse after a hard-fought duel. A big thanks goes to Rafaris for his epic tanking, knowledge, and help despite his own case of …

[ Full reading ]
Comments: 4
Who is online?
In total there is 1 user online :: 0 Registered, 0 Hidden and 1 Guest

None

Most users ever online was 37 on March 16th 2021, 8:27 am